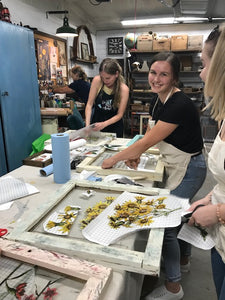 Are you looking for something creative to do with some friends or family members but don't want to sign up for a particular scheduled workshop?
Let me help you organize what you would like to do, and plan a workshop either in the comfort of your own home, common space or in the Studio at Grown and Gather Nurseries here in Maple Ridge.
Send me a message with what you are thinking and we can go from there to plan your perfect crafting event.
Prices will depend on the project, amount of people, workspace and materials required.