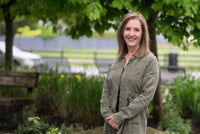 Welcome!
I'm Roxanne Murdoch! You will usually find me on any given day creating stuff of any kind.... could be food, design/decor oriented, spaces and if I'm not actually doing it I am thinking about it. I love sewing, painting, thrift shopping and hanging out (especially if it involves coffee!!!) 

But what I love even more than coffee or a Saturday morning garage sale, is my family. My husband, Steve, is my best friend and best furniture mover and my grown-up kids Alex (& Matt) and Jackson (& Megan) are my joy!
Workshops
Let's get creative TOGETHER!
This is your opportunity to just show up, relax and create something beautiful to keep.

Classes are for all skill levels. Maybe you have never painted in your life, or are an experienced artist wanting to enjoy some time doing what you love!

Sign up with a friend and enjoy the experience together.
YES! Sign me up
Testimonials
I have been doing business with Roxanne for the past 5 years, and she if very knowledgeable and so willing to help when it comes to answering questions about ordering paint. She goes out of her way to accomodate shipping times & economical options.

DIANNA REGINA (SASKATCHEWAN) MABEL & MARTHA'S VINTAGE STYLE DECOR
I did a wonderful workshop with Roxanne! I found her to be creative, thoughtful and patient;

I would highly recommend Roxanne and SevenFoldHome without reservation

KAREN KNITTEL
Roxanne's attention to detail and understanding of colour composition is meticulous.

I have several items in my home I have purchased from her over the years and I continue to enjoy them just as much today. Expect to fall in love with any piece she transforms.

SV TENTES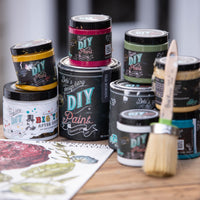 DIY PAINT
DIY PAINT ™ IS HANDS DOWN THE BEST ARTISAN CLAY & CHALK FINISH FURNITURE PAINT IN THE INDUSTRY.
We use only the highest quality NO VOC pigments in the industry. DIY Paint ™ is velvety soft, lusciously creamy, and creates luxurious color dimension you have to see to believe. DIY Paint ™ is eco-friendly containing only (9) nine total ingredients, all natural clay and chalk based paint.
SHOP DIY PAINT
IOD PRODUCTS
Great news!! You can get Iron Orchid transfers, stamps & moulds locally! Our goal is for you to be inspired with a higher standard for the world of DIY with tools that allow you to push the boundaries of what is possible with a little passion & imagination!
SHOP IOD PRODUCTS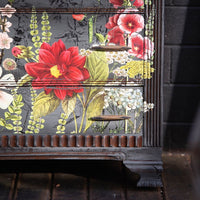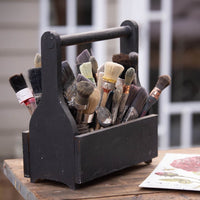 BRUSHES
Sevenfold Home is proud to carry a select line of brushes from Paint Pixie! These high-end brushes are manufactured in Italy and are carefully designed in the oval shape to hold more paint than the standardized paint brush.
Image slide

Tell your brand's story through images
Image slide
Tell your brand's story through images